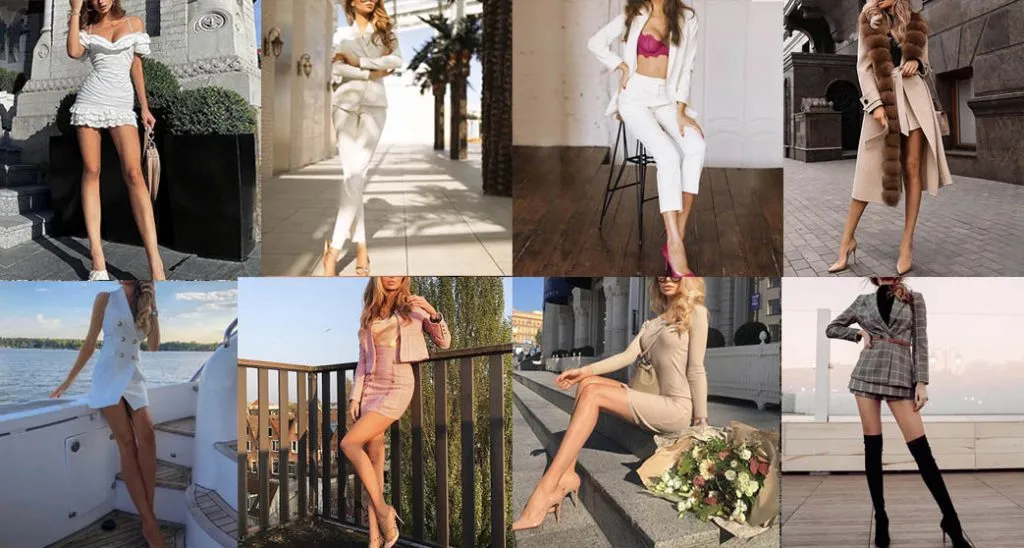 It is no secret that escort services have been availed by different people all over the world, all the time, for centuries. However, a lot of people wonder why one would spend so much to book an escort, when they can opt to meet and pick up ladies through conventional means such as in a bar or even through online dating websites. Or they may consider "I can get a woman for less money", mistakenly overlooking the quality equation.
People book elite courtesan services for varying reasons. Most of the time, these reasons are well rooted into the kinds of services these models provide. Whether for entertaining dinner dates, great conversation, a feeling of romance at a social event, or to be seen with a beautiful woman, everyone has their own expectations and reasons for contacting and booking a companion, and the benefits attached to that choice.
People book elite escort services because they feel that they get extra value for the amount they spend. This is what sets elite courtesans and companions apart from the common per-hour call girl escorts. When someone's argument is that he can find 'it' for less, he not only exposes his misogynist mindset, he also exposes his ignorance. Everyone knows there are different qualities of women in the world. While they are all worthy of respect and care as human beings, not all companions are created equal.
What makes elite escorts special? Consider the following:
Every woman making herself available for companionship should be attractive in some way. Elite escorts are always classically beautiful. However, they do not sport the porn-star look. This simply means that they prefer to have a fresh appearance. They range from generally immaculate to extremely high end, but they will always look natural, understated, elegant and inconspicuous (discreet).
Any woman showing too much skin, cut-out patches of clothing, choosing cheap fabrics or too much 'bling', as not high quality or class in her presentation or demeanor. Overly "glamorous" is less appealing and more lower-class/ common porn style. A high end woman is naturally beautiful and fresh.
You can expect your escort companion to look natural rather than someone who has undergone surgical enhancement. She may not have that 'ultimate male fantasy' look (depending upon which demographic of 'males' you refer to !), however her appearance would definitely be more appealing. A man of similar class will seek out a woman who doesn't choose thick heavy contour makeup, or odd colors.
High end gentlemen don't enjoy the 'Kardashian' look, they like fresh, clean, elegant, tasteful, educated young ladies who take good care of their health, and who know how to be discreet. Women who do not indulge in unattractive behaviors or conduct in her personal life, and who speak with articulation, respect and kindness.
The issue of quality can be very important especially if you are taking your escort to a very important business dinner date. You do not want to meet prospective clients with a date who looks like she was taken from a porn magazine or brothel. Discretion extends to her look,
personality, background, life experience, conduct and social etiquette.
What really sets elite escorts apart from common courtesans is their educational accomplishments. When booking elite escort services, you can expect to be going out with a woman who is not only attractive but also one with a college education. She's from a decent family,
with decent morals (for this day and age..), a kind heart and a level head. She's not a diva or money-hungry; she enjoys dating interesting people.
A lower quality companion will not have a university degree. That's not a deal breaker; if she is naturally intelligent and possesses all the other aspects of an elite woman, she can still be considered a high end companion. However her lack of education may let her down in some conversations.
A woman's education means that she is capable of holding her own in different discussions which can easily lead to a more meaningful conversation, thus making the whole experience more fruitful and exciting. A large part of connecting with someone is communication. Without the ability to converse freely (ie excellent language skills, great understanding of nuance and innuendo, life experience and general knowledge in order to find common ground), the connection will be limited.
This trait is also one of the main reasons why accomplished businessmen choose elite escorts when going to important business functions. Having an attractive and intelligent date helps elicit a good perception from clients and colleagues. Nobody wants to be embarrassed by their date. When you book an elite companion, it's like asking the cute next door neighbor or pretty colleague to join you. The date will be a 'normal', beautiful, friendly woman, you're just paying for her time
People often associate escort services with sexual experience. The truth is, high-end escorts provide far more than that. Elite escort models are known to create a genuine connection with their clients. As mentioned above, mental connection is almost as important as anything else for most people.
This makes for a dynamic encounter rather than the one-dimensional experience people get from common per-hour escorts, or even from ladies one picks up from a bar or online dating sites. Because those women are looking for what they can get, whereas a professional and elite escort is looking at what she can give, to make your life so much better and easier.
Building sincere connections with callers is what makes these upscale courtesans exceptional travel companions. Gentlemen who book their services often discover that they could truly enjoy their booking experience because the whole encounter flows more naturally. It feels like a real date, with a real woman he met somewhere. It's part of the fantasy, that she is always well bred, always in a great mood, and always willing to please. While it's not really realistic view of women, a man who seeks an easy exchange will find this the perfect option, to book companions rather than maintaining a heavy relationship with one woman.
People contact professional escort services for varying reasons. Some are hoping for romantic experiences while others are taking their high end travel companions to exotic weekend getaways. Others book such services for formal evenings and business functions. Some just want someone to hang out with. All these show the versatility of an elite professional escort. She's everything to everyone. Well, to those select few who can afford her time, at least!
This is what separates the whole upmarket GFE experience from the one you can have with ladies you meet on an online dating site or the one you picked up from a bar. A booked truly high end companion is there just for you, nothing else. It's a far more pampering, enjoyable,
safe and fulfilling experience.
While you may strike it lucky and find a great date from such conventional ways, booking an elite escort would not be such a gamble. But you need just the right agency to find just the right girl. Mystique Companions will match you perfectly every time.