Traveling to some lovely or interesting location, either for a vacation or a business event, can be lonesome without some company. Which is why it is extremely enjoyable to have a discreet and elite escort model as a travel companion. Don't confuse these women with common call girls. These are educated, beautiful women, just like your colleagues, female friends and ex-lovers. She just makes herself available for companionship occasionally. She's certainly not meeting hundreds of men by the hour, like a lower quality callgirl.
Without doubt, booking the company of a model girlfriend service can be more beneficial than having to spend the entire time on your own. Why would anyone want to come back to an empty hotel room, or eat alone? Who wants to explore a city without someone to share all those amazing sights and funny moments? Having a travel buddy enhances every part of your trip, from breakfast til sleep time. And you'll be building memories that will last you for the rest of your life.
Imagine having a gorgeous lady who's smart and witty to share your dinner. That alone is more than enough reason to book her services. She's not like asking a friend to come with. While she is indeed her own woman, she knows she's there to enjoy time with you, so she is always cheerful and friendly, assuming you treat her with respect.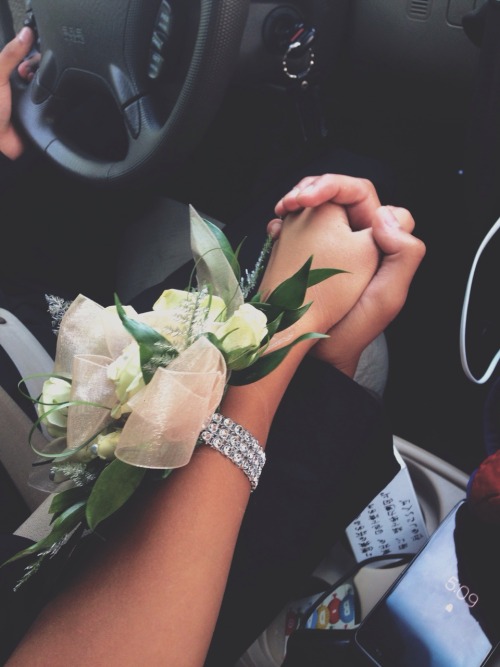 A lower quality lady might be moody or aloof, but a high end model will be always polite and eager to make your time together magical. Can you even compare magical to boring?
However, not all those who book the services of elite female escorts get to enjoy to the fullest. And most of the time, situations such as this can't always be blamed on the woman. Most escorts, even lower quality ones, really do genuinely want you to enjoy your time. They want you to return, so of course they will do their best to be pleasant and do things to make you happy.
The majority of the time, when things go awry, it is the gentleman who is ultimately at fault. As they say, "it takes two". Whether casual or professional, women are sensitive to their surroundings and responsible to the energies they absorb. Just because you're paying for her time, doesn't mean she isn't human. If you are inconsiderate, disrespectful, giving orders or being rough, being selfish or cheap etc, she will of course be turned off, and may well even leave. You have to be a gentleman, as you would with any woman.
If you want to really have the best time with a companion model (or any woman!), the most important thing you need is to learn is to respect her. She should have respect for you also, as a fellow human in need of attention.
It goes both ways. Rather than trying to both take from each other, the ideal is for you both to give to each other. This way yo both receive by default, AND you get the pleasant feeling of having given to someone. If you haven't felt the pleasure of giving, you are way behind in the morality and societal responsibility stakes!
Here are some simple things you need to remember when dealing with a high class escort companion:
While she may be fresh and exclusive, an occasional escort for selected gentlemen, you are still dealing with a companion who will conduct herself professionally. There will be a certain level of respect between the two of you,
as business people. Your connection is based on the agreement of business, and as beautiful as it may be, it will end, until the next time you book her. Enjoy the fantasy; she genuinely likes you otherwise she wouldn't stay.
But don't pry into her personal life, or imagine a future together.
The least you can do is be professional yourself. This means that you honor the things stipulated in your agreement, including respecting her personal space. The agency will manage all the arrangements, all you need to do is be a gentleman.
Discretion is important to everyone. Don't try to negotiate the agreed price, or try to meet her on the side and think you will be able to pay less. It's a transaction for a professional service, like any other professional service. You wouldn't try to negotiate with the dentist or your lawyer to lower his professional fee, would you? Each model sets the fee she requests for her time. That's her fee, and what she believes she is worth. To question this is extremely rude. Imagine your boss asked you to take a pay cut for your time? Or your clients started arguing about how much you charge them. By all means you can mention to the agency that the fee is out of your budget, and see if they will offer a little drop in their small commission. But if you can't afford a lady's fee, move to a lower level.
Please be at the agreed rendezvous location on time or better yet, a few minutes earlier. Having a lady wait for you is never an ideal situation. There may be occasions when something comes up and you may be running a few minutes late, which is fine. And of course none of us can do anything about traffic or flight delays. But leaving her waiting in a cafe for hours is not great for her comfort or mood. If you feel you may be late, it's a nice idea to get her her own room. She can check in, relax, freshen herself, and meet you once you've done the same. You can book the room yourself or send extra funds for the room, and the agency to book it for you.
Major delays are fine provided you call ahead of time to inform that you're going to be running late. Keep in mind though, that the model escort may already have her flight or transport booked. If she needs to change things, you will need to compensate her for any lost expenses due to our change of timing. Remember that you do not own her, and she may have some place to be the next day, so don't keep her waiting after her time is due. Be considerate.
The key to a successful and fulfilling date with any woman, including an elite GFE escort is to be a complete gentleman. This is common sense, and must be something you maintain from the moment you contact the agency to book a model's time, to the point where the experience ends. It costs nothing to be polite, patient and kind. You can very easily get your point across and set boundaries without being a jerk.
Remember that your gorgeous dinner date or travel companion is no different from any other of your lady friends. Therefore, you should treat her as you would an invited female guest, colleague or stranger. Be sure to dress appropriately when going out with your date, too. Don't embarrass her with inappropriate clothing, as she would not do to you. You should look good together, not mismatched. It would be obvious to others, and the models may feel uncomfortable.
Very Important: Make a point of being showered and clean. Be well groomed for your date, as she will be for you. THis cannot be said enough. You will never encourage her to be close to you, if you are in any way unclean. Whether with BO, un-brushed teeth/ bad breath, stinky socks, whatever. Keep yourself immaculately clean. Never ever allow yourself to become intoxicated. Your companion is in your protection during your date, and you are not in a position to protect her if you are drunk. She may also feel quite frightened, and want to leave, as this is not an environment to which she is accustomed.
On your date, be sure to have the restaurant booked and arranged ahead of time. Picking her up from a local destination or from the airport in a chauffeured hire car is a very polite gesture if you can arrange it. At least be clear with instructions/ directions on where you will meet. Behave like the gentleman that you are, and give her the attention she deserves.
Discretion is one of the most important reasons for gentlemen who opt to book the services of quality escorts and high end travel companions. It is also a major concern for the models themselves. Again, we're not dealing with vall girls or brothel girls who don't care about their reputation. These are high quality ladies from good families, with education and careers. They want as much privacy as you do, if not more.
While you may be thinking that you deserve the discretion that the agency provides, you must also consider that she too deserves to accommodate a clientele which is discreet about the whole arrangement. The 'kiss-and-tell' type is not really considered a desirable or premium gentleman. When spending time together, don't discuss her position loudly, or refer to her as anything derogatory. THis is common sense, when behaving as a gentleman. Anything less is unacceptable and she may leave.
Refer to her as your friend or girlfriend or companion. Make any calls to the agency in private, to avoid the possibility of people overhearing you conversation. Respect her privacy as much as your own. She is a real woman, a person, with feelings, hopes and dreams, just like you.
Booking the company of an elite model escort allows you to experience the ultimate GF experience (GFE) without the hassles and complications of an actual relationship. She is giving all the benefits of a relationship, without the security. So show her consideration and appreciation for that.
To enjoy wonderful conversations and romantic dinner dates, without the obligation of staying in touch or calling regularly to maintain a relationship – unless you want to! – contact us today.
These ladies invest a lot into themselves to be wonderful for you on every level, and they put a lot of effort into making you happy. Respect your companion as you would do in any woman. She deserves that. And your rewards will be far greater.