Gorgeous Escorts From St. Moritz
St. Moritz is simply one of the most famous holiday resorts in the world. What makes the city unique is the fact that it enjoys more sun in a year than any other Switzerland cities. Despite this, skiers, snowboarders and cross country skiing enthusiasts are still drawn to the city. This is because the highest summit of the Eastern Alps, the Piz Bernina lies just south of the town. This made the city the home of winter sports vacation since the 19th Century. Whether you are looking for a great skiing adventure or simply an escape from the hassles of daily work, St Moritz will have the best venue and scenery for you.
Getting the best of your St. Moritz trip
St. Moritz, despites its scenic beauty and promises of adventure, is best shared with another person. The perfect travel company is not someone you get to pick just about anywhere. She has to be smart and well educated. She also has to be game enough with whatever activity you have in mind. That way she would be a great one to have conversations with and she would turn out great to have adventures with; otherwise it would be a totally boring vacation. The problem is that the person of such qualities is never that easy to find.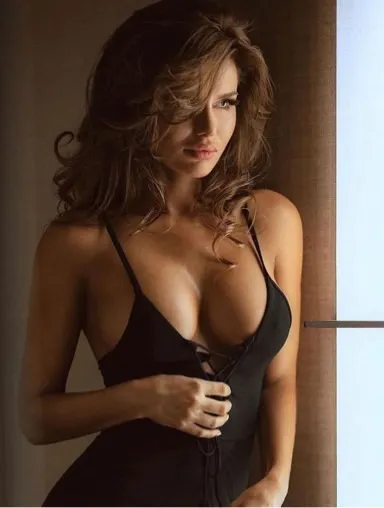 Finding the perfect companion
Fret not; you can still enjoy your dream St. Moritz vacation to the fullest. Mystique Companions International is a highly respected escort agency. We provide elite GF experience to our esteemed clients. Every escort model we have in our roster is educated and smart. You can expect her to hold her own whether you are going out for a business dinner or just a dinner date for two. Our clients are prominent individuals such as successful businessmen, famous celebrities, and established politicians. These individuals seek our expertise because we provide the highest confidentiality and convenience. With our escort model as your companion, you will surely have a skiing vacation worth cherishing.
Enjoying St. Moritz with an elite escort
Enjoy every moment of your skiing vacation as you and your gorgeous escort glide through the slopes at St. Moritz Ski resort. You will surely get to experience so many thrills as well as get to appreciate your companion's beauty as it complements your whole surroundings. When you and your lovely escort is on break from your skiing trips, you can always drop by Ecco on Snow and share a delicious meal and discover why this spot is the pinnacle of the town's dining scene. With a Mystique escort model, you will surely have a new definition for fun and enjoyment. Contact us now and meet your gorgeous travel companion today. You can also visit our escort models available for Abu Dhabi.