Exciting Escorts in Montego Bay
What makes 
Montego Bay
 so unique is the fact that this city has two faces. The first one is the lovely sceneries you can easily find in the pages of a Caribbean brochure. The other one is the pretty gritty city that ranks only second to Kingston in terms of status and chaos. If you are the kind of person who looks to be immersed in the intricacies of the culture of the people in a place, you will truly find Montego Bay to be a fascinating city. On the other hand, if you are only interested in scenic getaways, you surely will never be disappointed.
Finding a perfect companion in Montego Bay
With such an atmosphere in a place, you can definitely expect to meet a gorgeous lady whose company can you can get to enjoy while on vacation. The problem with this is that there is no certainty to it. Even if you do get to find such a woman, the whole process of getting to know and wooing her would take too much of your time that before you know it, you vacation is over. Why not get through this whole process before going to Montego Bay? That way, you can have all the fun you want in her company from day one. You can make it happen by booking the services of an elite and professional escort.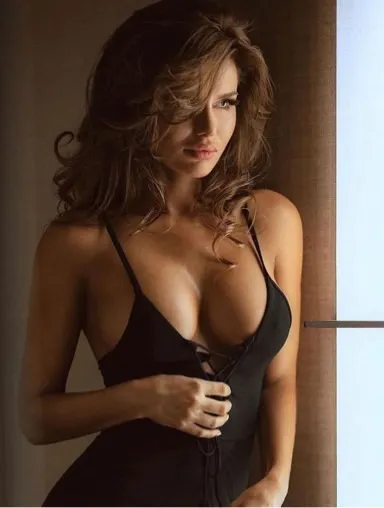 Enjoying Montego Bay with an elite escort
Mystique Companions International is a well-respected, professional escort agency. Our ladies are all stunningly beautiful, educated, and well-groomed. The best part is that these ladies are all interested in meeting gentlemen like you for an evening or a weekend of dating and fun. Your visit to Montego Bay would definitely be escalated to a new level of fun and excitement in the company of any of these ladies. Whether you are planning on basking in the sun at the Doctor's Cave Beach, or going to a trip to Jamaica Swamp Safari, you will surely have a very eventful and exciting vacation with such a lovely companion. Your elite courtesan would prove to be an excellent conversationalist so that your travel will never have any dull moment.
If you are looking for someone who would be more than just a travel guide in your Montego Bay vacation, you are definitely in the right place. Our elite escorts are not just pretty faces. They are sensitive and caring who would love to get to know and connect with you. Contact us now and have a vibrant, fun-loving and engaging travel companion for your next vacation. You can also visit our escort models available for Jamaica.