If you are on the lookout for the ultimate travel getaway, then Marrakech (or Marrakesh) is the one destination you should get your sights on. If you're seeking for a way to de-stress from all the hassles of your daily work, you will be delighted to know that the city offers you a way to forget about predictability and even sense of direction. Authentic and beautiful, you can easily lose yourself in its culture and beauty. As a former imperial city of Morocco, the city is a major economic center that also houses an array of mosques, palaces, and gardens. Marrakesh is just a perfect place for a vacation where there is a beautiful blending of history and modernity. Yes there are more authentic areas in Morocco, but to dip your toe into Morocco, Marrakech is perfect.
Enhance your vacation with a premium escort
How do you intensify your vacation experience when you're already in such an amazing place? In most cases, because the place already has so much to offer, we tend to think that the experience we have is the best one.  The thing is, no matter where we may be spending our vacation; the whole experience can be enhanced some more if we are to visit the place in the company of an extremely gorgeous and caring woman. Especially a French-speaking companion, which will make local outings in Marrakech much easier. This is why the elite travel companion industry has been growing, because elite gentlemen such as high profile politicians, successful businessmen, and celebrities are seeking out such discretion. This is largely due to the fact that reputable escort services come with very high confidentiality and quality.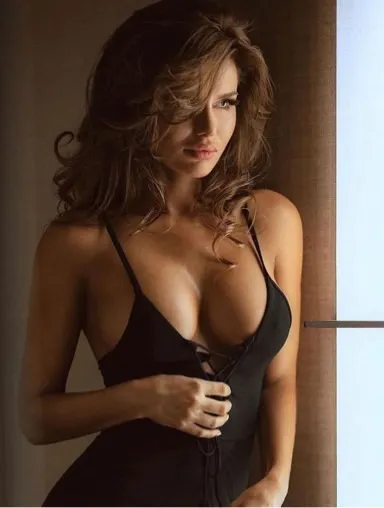 What makes an escort a great companion?
More than just confidentiality, quality and convenience, a high end escort is the perfect travel companion simply because she can provide you with a quality of companionship that other services, such regular tour guides or locals, cannot do. Initially, she can be trusted. She will be caring and provide a genuine connection, with your best interest at heart. You can easily connect with her without having the complexities of an actual relationship. Simply put, a near girlfriend experience. Mystique Companions International is a well-respected escort agency. We provide top of the line escort services to esteemed gentlemen such as yourself. Every escort lady we have on our books is beautiful, well mannered, smart and educated. We guarantee that during your whole vacation with her, you'll never experience a single boring moment.
Enjoy Marrakech with your travel escort now
Take your gorgeous courtesan to a leisurely walk at Jardin Majorelle and enjoy the beauty of the electric blue villa and its gardens. You and your lovely companion will really have a most charming time. Afterwards, you can share a sumptuous meal over at Al-Fassia and enjoy an array of Moroccan delicacies. Or dine in the restaurant at Mamounia five star hotel, for excellent fine dining. Your companion will prove to be a great conversationalist, with captivating energy, and you can expect to have one of the best times of your life. Contact us now and let us introduce you to your escort today. You can also visit our escort models available for Fez.