What an exciting international city! Arguably the financial center of the universe,  NYC is the home of Wall Street. Along with all that exciting business and economic activity, are the world-renowned beautiful women of NY.
The city is home to some of the most stunning commercial escort models, high class NYC escorts, supermodels and professional actresses in the world.
When you're visiting New York, or even if you're a local who lives in Manhattan, you can easily meet gorgeous girls like this. Of course, this is not a simple endeavor on your own…
You either need to be introduced to someone, meet someone at a bar or at work or perhaps go browsing online for hours on end. OR… you could simply call a high-class introduction companion service.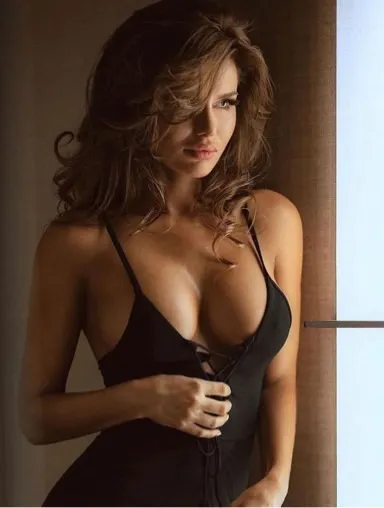 Now, a regular introduction agency offers women looking for a relationship, and most of the women are less appealing than one would ordinarily want to meet. Otherwise, they wouldn't be listed with an introduction agency.
However, with a high class escort agency like Mystique Companions, you can be introduced to gorgeous, educated, contemporary beauties who are actively NOT looking for a relationship. The escort ladies are usually enjoying the single life, and interested in meeting interesting and generous gentlemen for mutually enjoyable evenings of dinner and dating.
Some of the areas the model companions can visit will include Upper East Side (UES), Upper West Side (UWS), Central Park West (CPW), Midtown and Uptown luxury hotels, and of course all city 5 star hotels.
Before you pooh-pooh the idea of booking an escort-courtesan, keep in mind that some of the most prestigious people and VIPs in the world utilize these services, for the quality, discretion and excellence they provide. We regularly cater for political figures, celebrities, high-level CEOs and even royalty.These individuals come to us and trust us because they know their privacy will NEVER be jeopardized, and they will never be embarrassed or uncomfortable with our models.
It's not a case of 'I don't need to call an escort' – very few men at this level "need" to call escorts, they're all handsome, wealthy, successful and appealing men who can easily attract women. They "choose" to book an escort for the professionalism, discretion, talent, beauty and convenience.
Meeting women via friends or blind dates can be a bit awkward, if you don't like her, you're kind of stuck, if you do like her then things don't work out, you can feel obligated to or criticized by your friends. Meeting someone at a bar or club, or 'picking up' is hardly classy.. And definitely is dangerous, especially in a big city like New York.
The least of your worries would be contracting an STI (or STD), an overdosed female or a drunken vomit in your bathroom floor. Yes, these are the list of your potential problems with a 'pick up'. When you hear the stories of girls who like to torture men, girls who pick someone up to drug and rob them, or who call their boyfriend in to rob you at gunpoint, or girls who lure you into a dalliance to drug you for organ harvesting..
How would you like to wake up in a tub full of ice, and a note on your chest 'call 911 immediately'…? Not to scare you, but these things happen, and not rarely. Browsing online… No comment. Hours of searching, fake profiles made to make you spend money, fake photos of much older and heavier real women, lies, deceit, harassment, wasted time…

Manhattan Dating Solution
Why bother with all the above? For a date with a perfectly lovely, clean, beautiful and educated authentic woman, just call Mystique Companions. We'll discuss your preferences, and find the perfect girl for you. We don't hire just anyone, we are very selective. All our girls are beautiful, smart and clean, with full time careers and a genuinely warm nature.She will create a sparkling and enjoyable atmosphere, and she won't call you the next day, or all week.But by all means if you wish to meet her again she'll make herself available for you. She won't expect a relationship and she won't leave you with any nasty surprises. She won't try to rob you, hurt you or deceive you. She'll be tastefully dressed, discreet, well spoken and elegant. No cheap nightclub dresses, cheap perfume or loud, rough conduct.
You'll be meeting someone we have personally met and know well. International models from all over the world, but all educated and accomplished in their careers. Models, starlets, flight attendants, photographers, artists, industry professionals and women studying for their Bachelor or Masters degrees.And when we entrust her to you as an invited guest, we'll be delighted to hear you have both enjoyed your time together. Call us now to book an appointment for a date. You won't be disappointed.