LUXURY ESCORT IN LAS VEGAS
Las Vegas is largely considered the Entertainment Capital of the World. The city is not only recognized as a top tourist destination but also a mecca both for film production and sports.
It is also a retirement and family city which is why Las Vegas is now considered the 29th most populated city in the United States. Las Vegas is truly a destination for gorgeous and premium escorts.
With that huge a number of people and all the activities bustling all over the city, you can expect to meet a gorgeous lady to date. While this is true, you would realize that it would not be as easy as you think. You would have to go through the process of either be introduced by an acquaintance or you'll have to work hard to win that girl you meet at the bar. Sound tough enough?
Then perhaps a better and far more efficient approach is to have an elite escort agency like Mystique Companions International introduce you to a gorgeous, educated, and well-bred lady whose favor you no longer need to work so hard to win.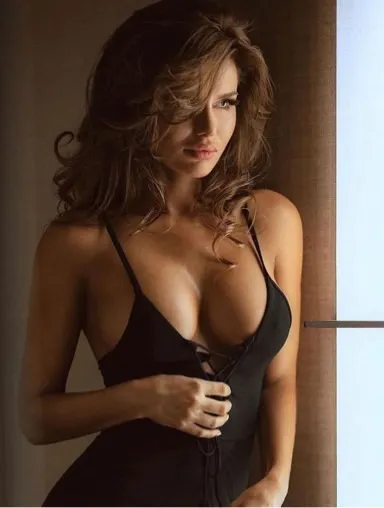 Places to Visit and things to do in Vegas
These ladies are interested in meeting gentlemen like you to have an evening of dating and fun. Your stay in Vegas would be catapulted to another level of fun in the company of any of these female companions.
Whether you are planning on a trip to the Conservatory and Botanical Gardens at Bellagio, hike a trail at Red Rock Canyon National Conservation Area, try your luck in one of the casinos, or even just have a wine together, you will definitely have all the fun you can expect and even more!
The Las Vegas Girlfriend Experience
If you are looking for someone who will be more than mere acquaintance in Las Vegas, then you are definitely in the right place. Mystique Companions International Escorts provides ladies who are not only attractive but are really sensitive and interested in getting to know you.
The elite courtesans we have in Las Vegas are warm and friendly and who really aspire on becoming instrumental in making your stay in Vegas one to remember. These ladies are unlike any you would pick in a bar, these ladies on a class on their own. They are vibrant, fun-loving, and engaging. You would absolutely have the best time of your life.
If you are looking for that epic GFE (Girlfriend Experience) that you hear people talk about in your visit to Las Vegas, then look no further because we can definitely deliver. Contact us now to book that once-in-a-lifetime dating experience! Visit our escort models available in Seattle.