EXCEPTIONAL ADELAIDE ESCORTS
Extraordinary Adelaide Escorts
Adelaide has always been known as "The City of Churches". As a response to this moniker, the city has, in the past, projected a sophisticated, cultured and neat-casual image. It has been known as a pious and introspective place. The problem is that it has also been seen as short of charisma.
But, all that is in the past! Today, the city is taking on a totally new image. You will discover that the restaurants are experimenting in a lot of different cuisines and flavors. Arts and music scenes are also blooming and exciting, and event less Saturday nights are now being abandoned.
Churches and towering spires can still be found in the city, but the whole outlook of the city is definitely changing and becoming livelier. Don't be fooled by the pious look of the city with all its churches and spires, get to know the city in an up-close and personal manner.
Achieve this in the company of a caring and beautiful Adelaide escort. We are an exclusive escort service agency dedicated to providing quality female companion experience to highly esteemed gentlemen.
And the women in Adelaide are fresh and beautiful, as opposed to the 'sexy' image some other cities' women portray. We cater to high profile clients on a regular basis so you can rest assured that we prioritize discretion at all times.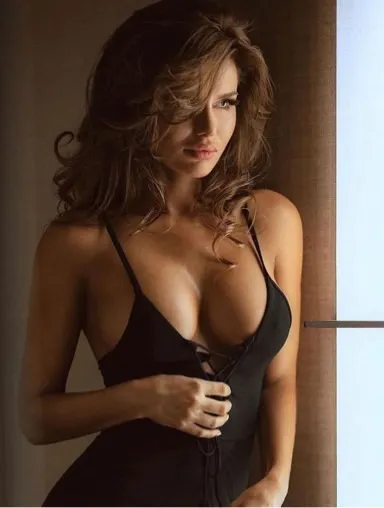 A meaningful escort experience
Experience Adelaide and its scenic views by taking on the Great Ocean Road 'East Adelaide to Melbourne" Tour with your escort. Revel in the beauty of nature as you enjoy being with a truly gorgeous and genuinely caring woman. Go beyond nature and the sightseeing experience by doing out-of-the-ordinary vacation activities. You can have fun with your lovely courtesan as you hit the array of lively bars and restaurants in the city.
You'll find that your stunningly beautiful date will know the best tasting restaurants with the coolest ambiance in town. More than just knowing which place to dine, she'll prove to be a great conversationalist and listener, making every minute of your vacation meaningful.
Some of the best things in this world are meant to be shared. This is true both for the city Adelaide as well as an amazing vacation experience. Contact us now and meet the elite escort who'll make your Adelaide vacation one-of-a-kind. Whether for a brief dinner date or a longer tour companion booking, we have the perfect girl for you. We employ a careful selection process that allows us to provide you the right escort lady according to your personality and preferences. With your gorgeous courtesan, you can truly have a great Adelaide vacation to remember; something that you will definitely relish and treasure into old age. Visit our escort models available in Perth.